Executive Leadership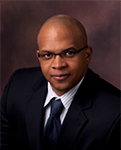 Hugh O. Stewart
President
Hugh co-founded The Financial CoPilot in 2005, and as president was responsible for the strategic leadership and management of the business. In 2014, The Financial CoPilot's offerings began to shift in a significant way. This shift resulted in the company that exists today, Platform Transition™.
Having earned a Master of Science degree in Mechanical Engineering from the University of Miami, Hugh has worked as an engineer for Pratt and Whitney, Merck, Hewlett Packard and GE Nuclear Energy. Over the years he served as the VP of Finance for several real estate development, social media, and financial services businesses.
Hugh served as a Major in the United States Air Force Auxiliary and also served as an Eastern NC Area Governor for Toastmasters International. His passion for financial and operational systems development and organizational leadership has assisted him in narrowing his focus on data migration through portability from any legacy system.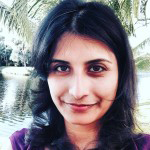 Diya Kochhar
Director of Finance & Operations
Diya was previously with The Financial CoPilot for over ten years before its evolution to Platform Transition™. During that time she enjoyed serving in several distinct roles as the company grew from its money services and financial management beginnings. Most recently, Diya was integral in the design and development of the foundation of what would become Platform Transition's foundation, The Multi-Dimensional Data Conversion Solution™ (MDCS). This technology has been vital in assisting many clients to leave their legacy systems behind and migrate to Sage Intacct®.
As the operations manager for The Financial CoPilot and now Platform Transition™, Diya dedicates herself to having even more happy customers be free of their legacy accounting systems by facilitating their accelerated growth while bringing along all the data they want or need.
A graduate of the Wharton School with a major in Finance, Diya is a long-life learner, avid traveler and research nut in a myriad of areas from holistic health to Microfinance.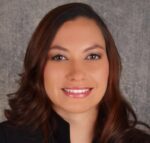 Janine Loweth
Director of Business Development
Janine is responsible for identifying opportunities to serve the Sage Intacct community, building relationships, and providing strategic sales and marketing direction for Platform Transition. She is passionate about human connection and committed to creating a world where every person gets that they matter. Janine is also a published author having written I Am (for girls) and I Am (for boys) in 2019.
Her 25-year career has been a spectrum of color, having supported small and mid-sized business owners, their clientele, and enterprise businesses – locally, nationally, and internationally (across a broad variety of industries), while doing so reliably, honestly, and responsibly.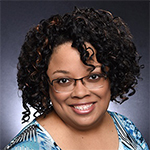 LaToya M. Davidson-Perez
Director of Administration
LaToya is an administrative professional and certified librarian who has been with the team since 2014. Her expertise includes processes creation and documentation, project, and task management. Tech-savvy and ambitious, she has an advanced skill set in many popular productivity web applications and software including Google Workspace (formerly G Suite), ClickUp, and Mixmax.
A five-time college graduate with Masters degrees in Library & Information Studies and Adult Education, LaToya spent over a decade in public libraries and is a long-time member of several professional organizations including the International Association of Administrative Professionals (IAAP). She is an avid reader, writer, and poet who enjoys active learning, pop culture, and spending time with her close-knit family.
Operations Department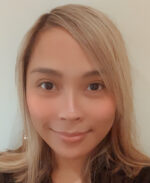 Jenny Conde
Bookkeeper
Jenny joined the team in 2018. She holds an Associate's Degree in Accounting and is currently pursuing a Bachelor's Degree in Accounting. Her goal is to sit for the CPA Exam after graduation. Prior to joining the team, she worked at a CPA firm performing bookkeeping services and providing accounting and billing support to the team and its clients.
She enjoys identifying and solving challenging accounting tasks. Since working for Platform Transition, she has developed a hands-on experience with Sage Intacct in performing her bookkeeping duties and customization of financial reports. Jenny is also a member of the Sage Intacct Community which helps her further her knowledge of the system. Outside of work, Jenny loves to travel with her family, explore new locations, and simply appreciate the beauty of nature.
Administration Department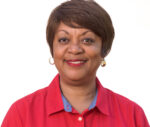 Beulah Davidson
Executive Administrator
Beulah is an administrative professional with significant years of hospitality experience. She received her training at Taylor Business Institute (New York) after working in the banking and insurance industries. Beulah spent 27 years working with The Ritz-Carlton Hotel Company. During that time she worked in several positions including reservations, automation, marketing, and group sales. She planned and executed all the client familiarization activities as well as trade shows and client events for the Eastern Global Sales Office. Beulah spends her spare time with her family and traveling the world.
Process Development Department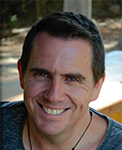 Guy Hodges
Project Manager
Guy is an experienced Business Analyst and Spreadsheet Developer with a degree in Operations Research and a Masters in Environmental Economics. He started his professional career in the New Zealand forest industry. It was this work that brought him to Chile where he has now settled and raised a family. For the past sixteen years, he has been chiefly involved in tertiary education with various Chilean universities and has recently built up his own freelance business over the last three years.
Guy has been part of the Platform Transition™ team since 2016, first helping with the development and optimization of the data conversion technology and then subsequently becoming a Project Manager. In addition to his involvement in the data migration of legacy accounting systems, Guy plays a crucial role in R&D, developing and trialing key innovations in order to optimize PT's data processes. Throughout his career, Guy has continuously striven to seek ingenious yet practical business solutions for an ever more complex world.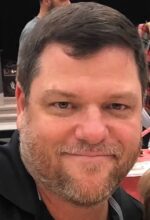 Rich Wells
Software Developer
Rich is a software engineer with a Bachelor of Computer Science degree from the University of North Florida. His extensive career spans over 20 years and several industries.
He has worked in many areas of software engineering including Business-to-Business (B2B) Applications, Satellite Communications, and Machine Vision Systems. In his role as a Software Engineer for Platform Transition, he helps the Research and Development team to create innovative software solutions that increase the efficiency and quality of the data migration process.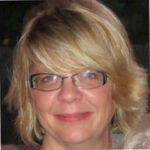 Tanya Hoffa
Project Manager
Tanya is a proactive and self-motivated Certified Public Accountant with over 15 years of experience in all aspects of accounting. She has worked with individuals as well as small to medium-sized companies. Tanya is uniquely adept at managing multiple assignments and meeting tight deadlines in a fast-paced environment. She has a reputation for being a self-directed professional with excellent problem-solving, analytical, and communication skills. These skills have been instrumental in her work with tax, advising, and financial reporting and analysis.
Noted for being a team player and building positive rapport with direct reports, co-workers, management, and clients, Tanya's career has also included 6 years of working in a corporate environment. During that time she worked in mergers and acquisitions, financial integrations, capitalization, and revenue recognition (ASC 606).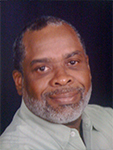 Trevor H.B. Stewart
Special Projects Coordinator
With a career in insurance administration that spans more than 40 years, Trevor has also held senior managerial and consulting positions with organizations in Florida and the Caribbean. President and CEO of InConServ, Inc. and an adjunct instructor at the International College of the Cayman Islands, he has published several articles on domestic health insurance in the Cayman Islands. Trevor's academic accomplishments include a doctoral degree in business administration (DBA) and several professional insurance designations.
Having created and launched health insurance programs for carriers in the territory of the Cayman Islands and the Republic of Haiti, Trevor has developed project management skills that he has brought to the team at Platform Transition in support of its goal of unparalleled excellence in customer care delivery. Trevor looks forward to making a significant contribution to the growth and success of this company.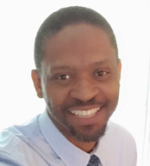 Zavier S. Henriques
Data Extraction Technician
Zavier previously worked with a general contractor installing high-end flooring before joining the Platform Transition™ team in 2016. Before joining the team, he had taken time off to help raise and homeschool his son.
A conversation with his long-time acquaintance, Hugh led to an offer involving data transformation. Initially working with QuickBooks® transforms and export, he is now learning how to use other utilities to perform more technical responsibilities within each project. He finds his work fulfilling as he can learn and grow while being part of something new and innovative. Additionally, his work with Platform Transition™ provides him with the opportunity to take care of responsibilities at home which includes raising his son with his wife.
Platform Transition™ is a Sage Intacct® Marketplace Partner. The Multi-Dimensional Data Conversion Solution™ is a workflow intended to quicken and ease the transition to Sage Intacct®.